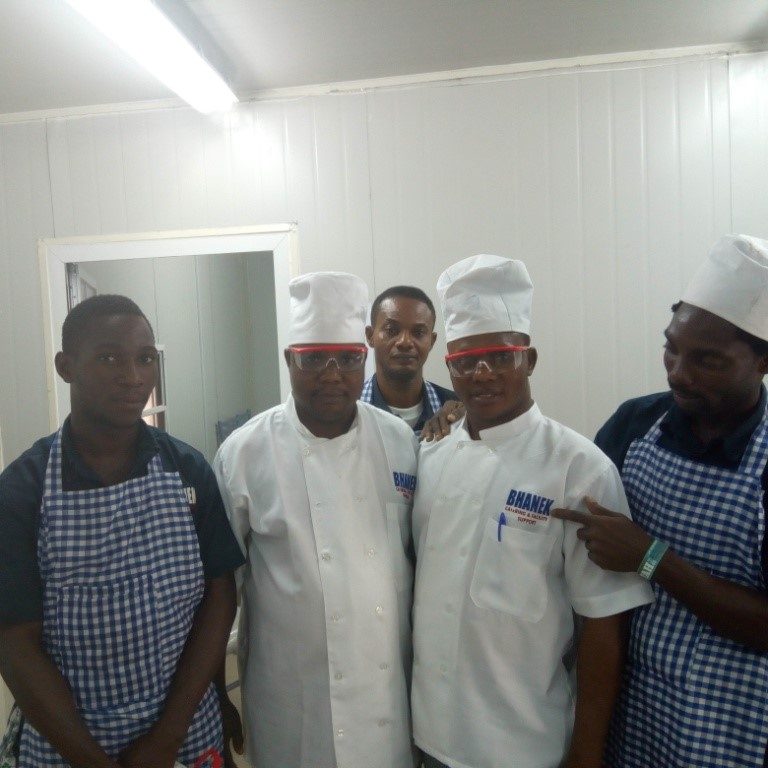 Bhanek Global Resources Ltd was initially incorporated as an enterprise on 26th, Jan 1993, under the name Bhanek Nig. Company, and has operated with this name, until the 25th of July 2005, when it was upgraded to a Limited Liability Company under the name Bhanek Global Resources Ltd.
The company from onset was set up with the aim of providing the highest standard of industrial catering support services to oil fields in Nigeria.
Since it began operation in earnest in 1993, the company has earned an enviable reputation in INDUSTRIAL CATERING, CATERING SUPPORT SERVICES AND SHIP CHANDLER SERVICES in remote oil fields in Nigeria. The successes recorded in these various areas have been made more remarkable by long and profitable association between Bhanek and Oil Services Companies in Nigeria over the years.
Bhanek is NIPEX/NAPIMS CERTIFIED and have all the required regulatory documents and certifications.
We are pleased to have the opportunity to be one of your vendor providing; CATERING / HOUSEKEEPING / LAUNDRY and other related services to your reputable organization.
We have provided such services directly or indirectly for most of the Oil & Gas Majors in Nigeria such as: Chevron (Escravos), Shell (Bonga / SNEPCO), Total (Opumami Tank Farm), Mobil, Sea Truck, AGIP/ACME ENERGY, Bourbon, Walvis (Funiwa – Chevron), etc.
Due to our offshore logistics experience, expertise, warehouse facilities and equipment we have also partnered with other catering company in providing Logistics support in various offshore location including Agbami FPSO.
Our mission as a Nigerian company is to provide and maintain consistently high international standard in onshore and offshore oil field catering support services aimed at meeting our sophisticated and ever expanding target market.
We are fully equipped to place our culinary expertise on the high table of corporate and industrial client as evidence of our indispensable rule in the growth and sustenance of hospitality and other core services in the Oil and Gas industry.
Our well groomed professional personnel are sufficiently motivated to ensure at all times the best habits of safety, hygiene and ethics, whiles cultivating the patronage of customer appetite.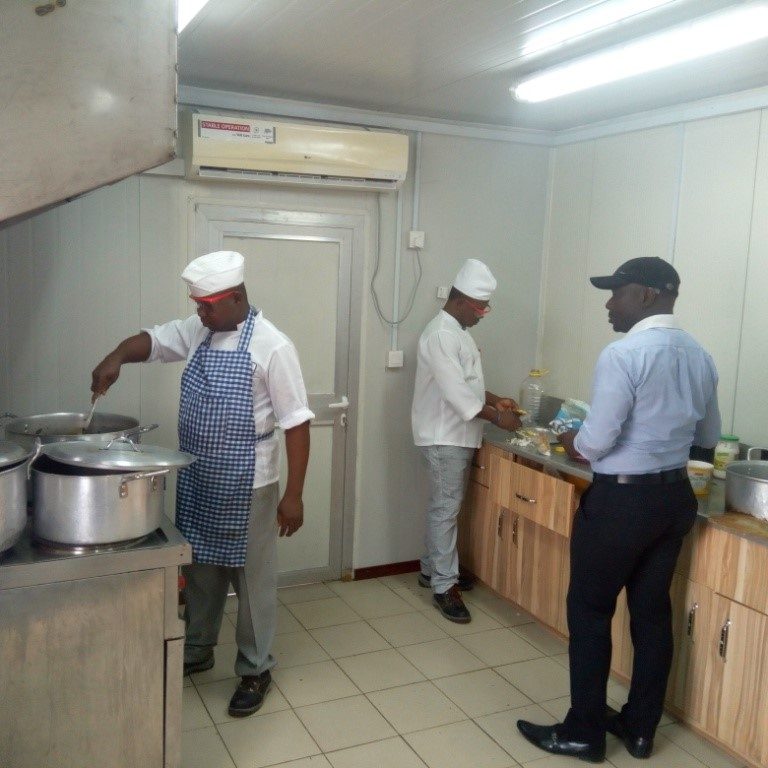 CURRENT OPERATIONAL STATUS
Our operation (offshore and onshore) could be classified into the following major headings:
(A) GENERAL CATERING SERVICES
(B) GENERAL SUPPLY OF FOOD AND BEVERAGES
(C) HIRING OF PROFESSIONAL CATERING PERSONNEL.
(D) LAUNDRY SERVICES
(E) GENERAL CAMP SERVICES / FACILITY MAINTENANCE (LIGHT MAINTENANCE)
(F) SUPPLY AND MAINTENANCE OF INDUSTRIAL CATERING EQUIPMENT.